Normally Loads are created by a Feeder.
A Feeder can be added by either:
Right clicking on the track/conveyor and selecting Insert Feeder from the context menu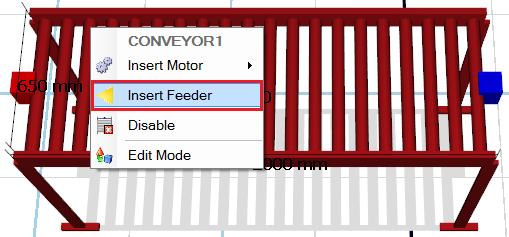 Dragging and placing a feeder from the Basic catalog. This is only possible in Physics mode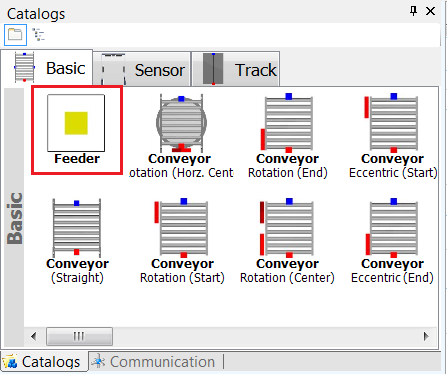 The only difference between the two types of feeders is that the feeder from the catalog can be re-sized and re-orientated and be freely moved about the model.
All other configurable properties are identical between the two.
The feeder can be used to feed loads into the system in two ways:
Set up the feeder properties for Automatic Feeding
Use the Feed property under PLC Outputs to setup a output symbolic to trigger the feeding of a load by, for example, a button push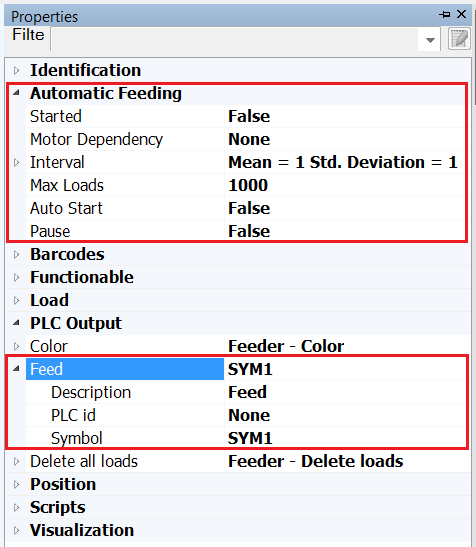 The type of load being generated by the feeder can also be changed and configured.
In the Feeder properties under the Load category you can use the Type field drop down to select the load type.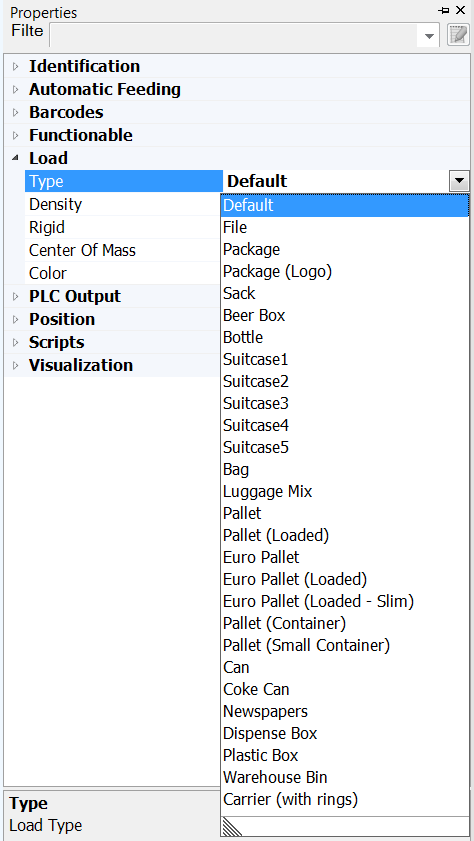 The other properties in this section can be used to change the loads dimensions & orientation, its density and rigidity, the loads centre of mass and its colour.