When running Experior in Discrete Events Mode and, for instance, testing communications between controllers and warehouse management systems, it is possible to record a telegram sequence.
In some setups it can be very difficult to reproduce a specific error/exception when a WMS/MFC is controlling the model. This is because it demands that the high-level controller has to have the ability to go back to a well known state and then be deterministic when the test is repeated.
All incoming messages (on high-level connections like STX/ETX) are recorded if the feature is turned on.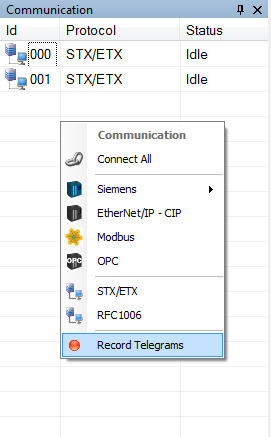 All messages are recorded with a time stamp, a telegram sequence can then be replayed, once the recorder has stopped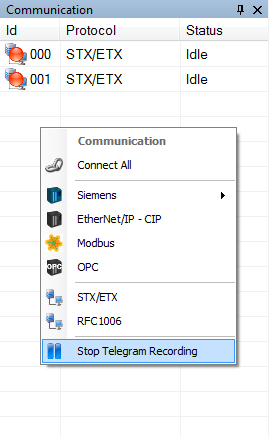 When the Replay is started, it is controlled by the model timer, and then the different connections receives messages in the same way and at the same time as when the WMS/MFC was on-line (note: the Replay can only be started if the elapsed model time is 0).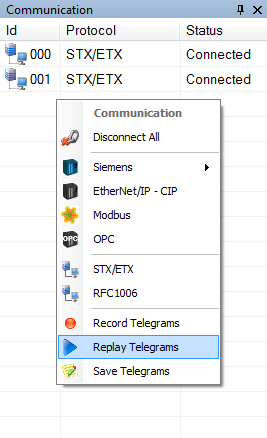 The last menu item in the communication context menu is for saving a recorded telegram sequence. The telegrams are listed chronological in a text file.